In today's fast-paced business landscape, efficient asset management is crucial for organizations to stay competitive and maximize productivity. Jira, a popular project management and issue-tracking tool, is known for its versatility in software development. However, its capabilities extend beyond just that. When combined with the power of custom fields in AssetIT, the Jira asset management solution becomes indispensable. In this blog, we will explore how custom fields in AssetIT can supercharge your Jira asset management, leading to streamlined processes and better asset utilization.
Understanding AssetIT and AssetIT Custom Fields
AssetIT is an IT asset management in Jira. It is designed for a wide variety of organizations, from small teams to large ones. AssetIT takes pride in being an expert in asset management, which caters to the unique requirements of IT assets, from hardware and software to licenses and warranties. With AssetIT, businesses gain access to best practices and industry insights that streamline asset management processes.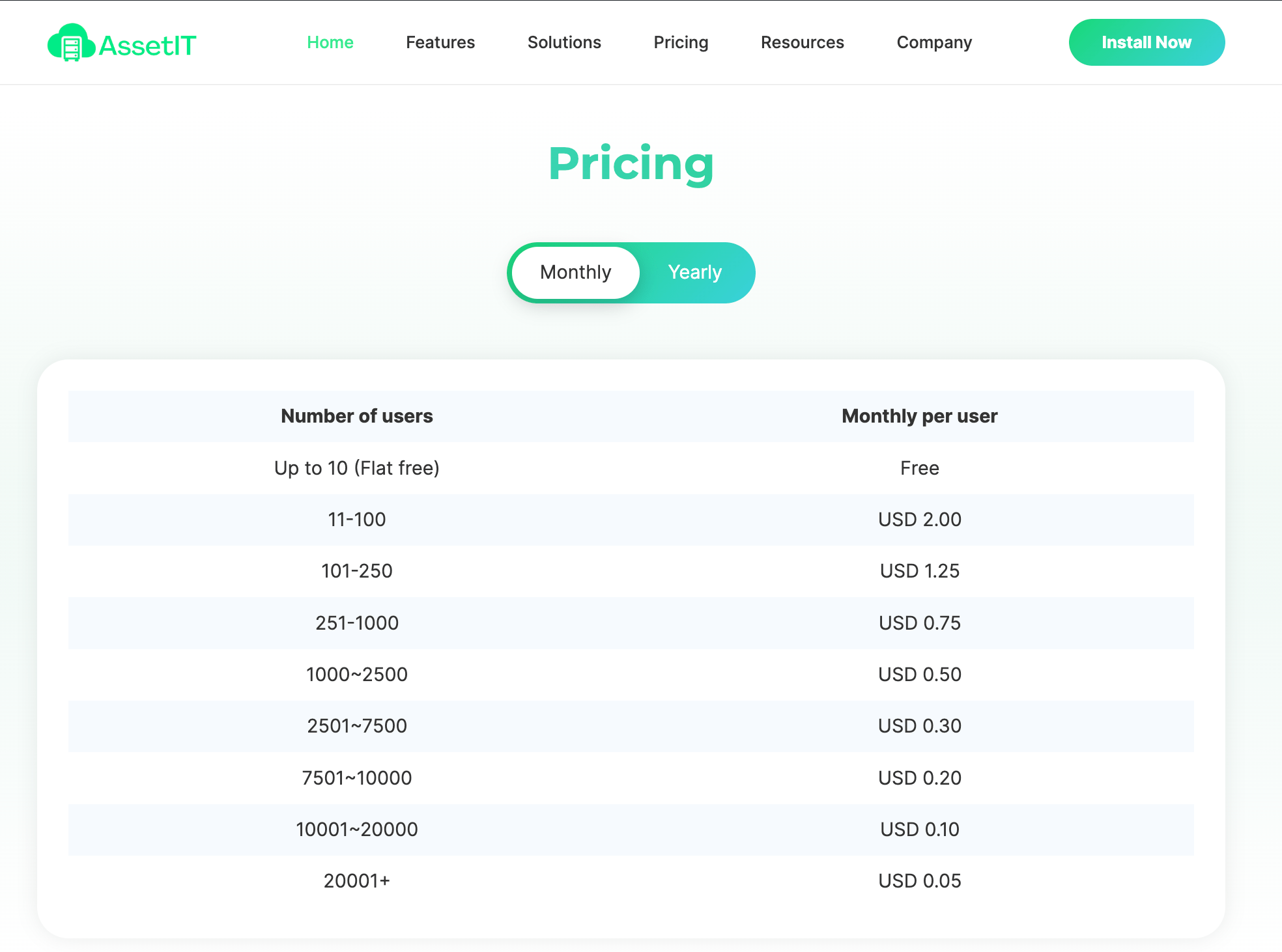 Try AssetIT on Atlassian Marketplace 
AssetIT offers a feature with customizable fields designed specifically for Atlassian asset management. This custom fields feature allows organizations to tailor asset details according to their unique requirements. From asset type and location to warranty status and maintenance history, AssetIT custom fields deliver unparalleled flexibility in asset tracking.
How Custom Fields Empower Your Jira Asset Management Experience
Enhanced Asset Visibility
With AssetIT's custom fields, businesses can capture and display essential additional asset information while managing Jira assets. The ability to see critical asset details at a glance empowers teams to make informed decisions, identify trends, and prioritize tasks more effectively.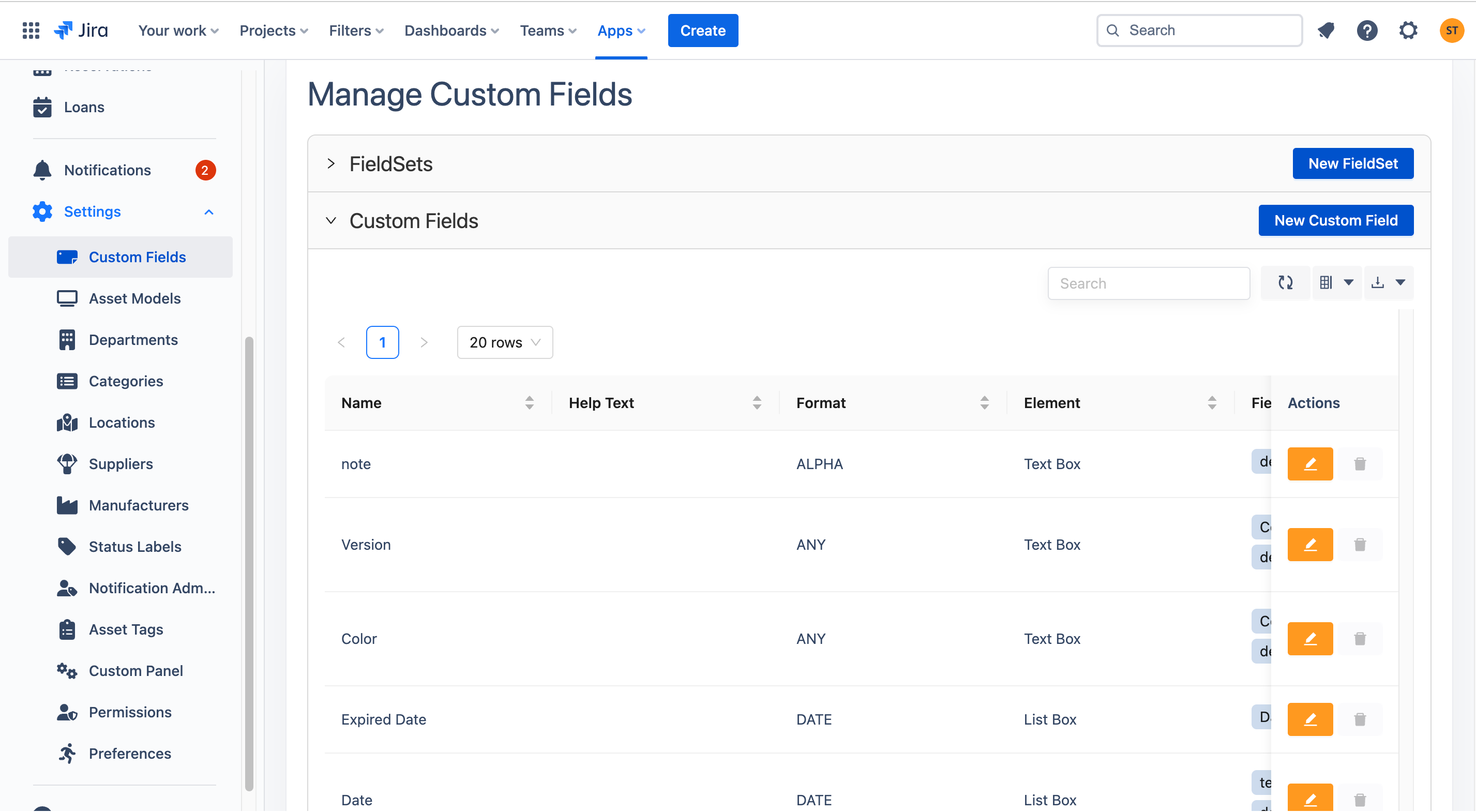 AssetIT also offers Fieldset, which is originally a set of fields. This will be assigned to the asset models, in which users can choose a particular Fieldset to work as additional fields when it comes to selecting a certain asset model to create a new asset. Fieldsets can of course be customized as per users' purposes to elevate the visibility of asset management data and the effectiveness of managing Atlassian assets.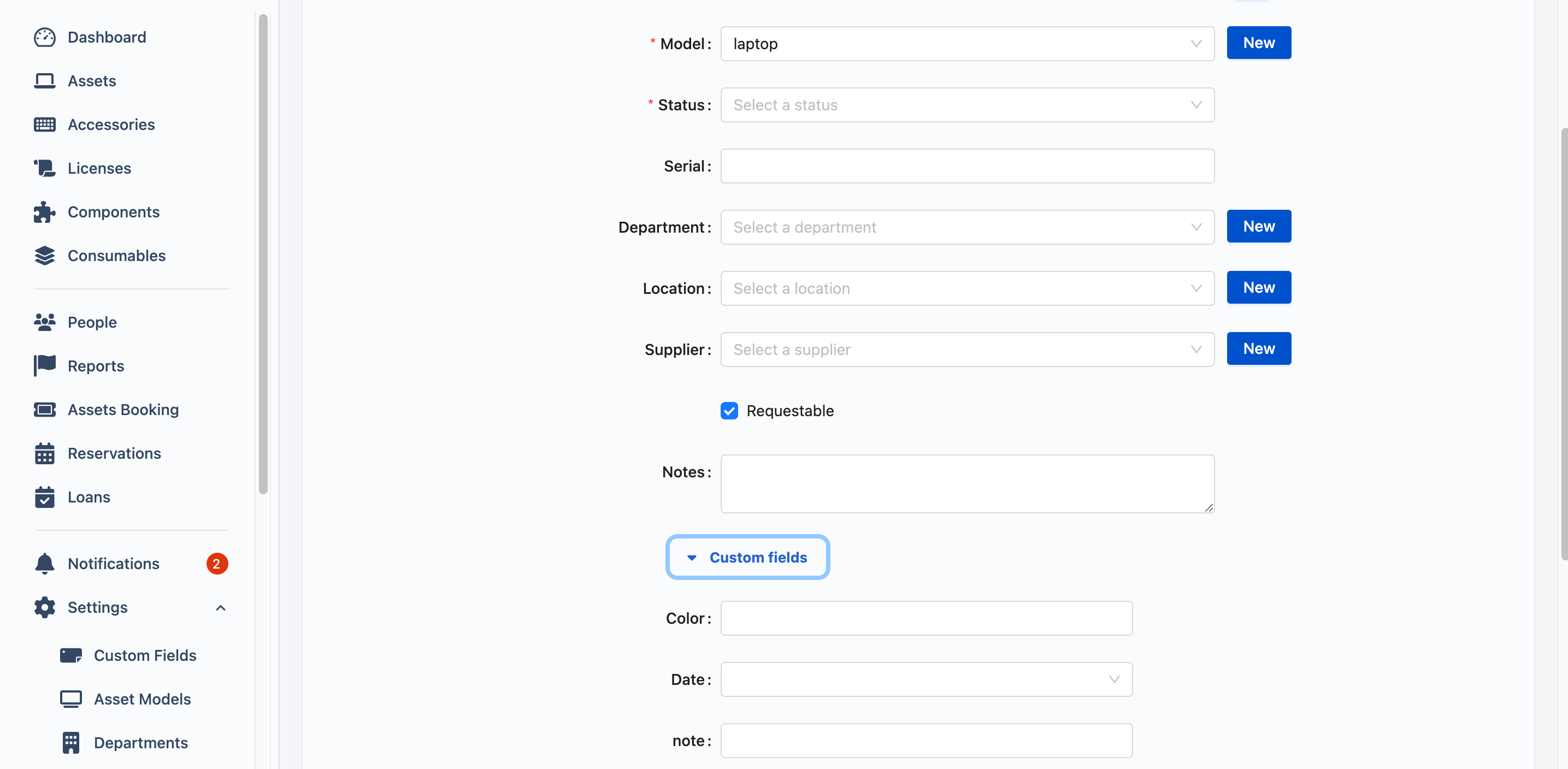 Visualize Model-Fieldsets Connection
AssetIT's custom fields clearly show which fieldset is used by asset models. By providing a clear connection between custom fields and asset models, this Jira asset management tool empowers organizations to efficiently manage their IT Assets, optimize asset utilization, and make well-informed decisions based on accurate and organized data.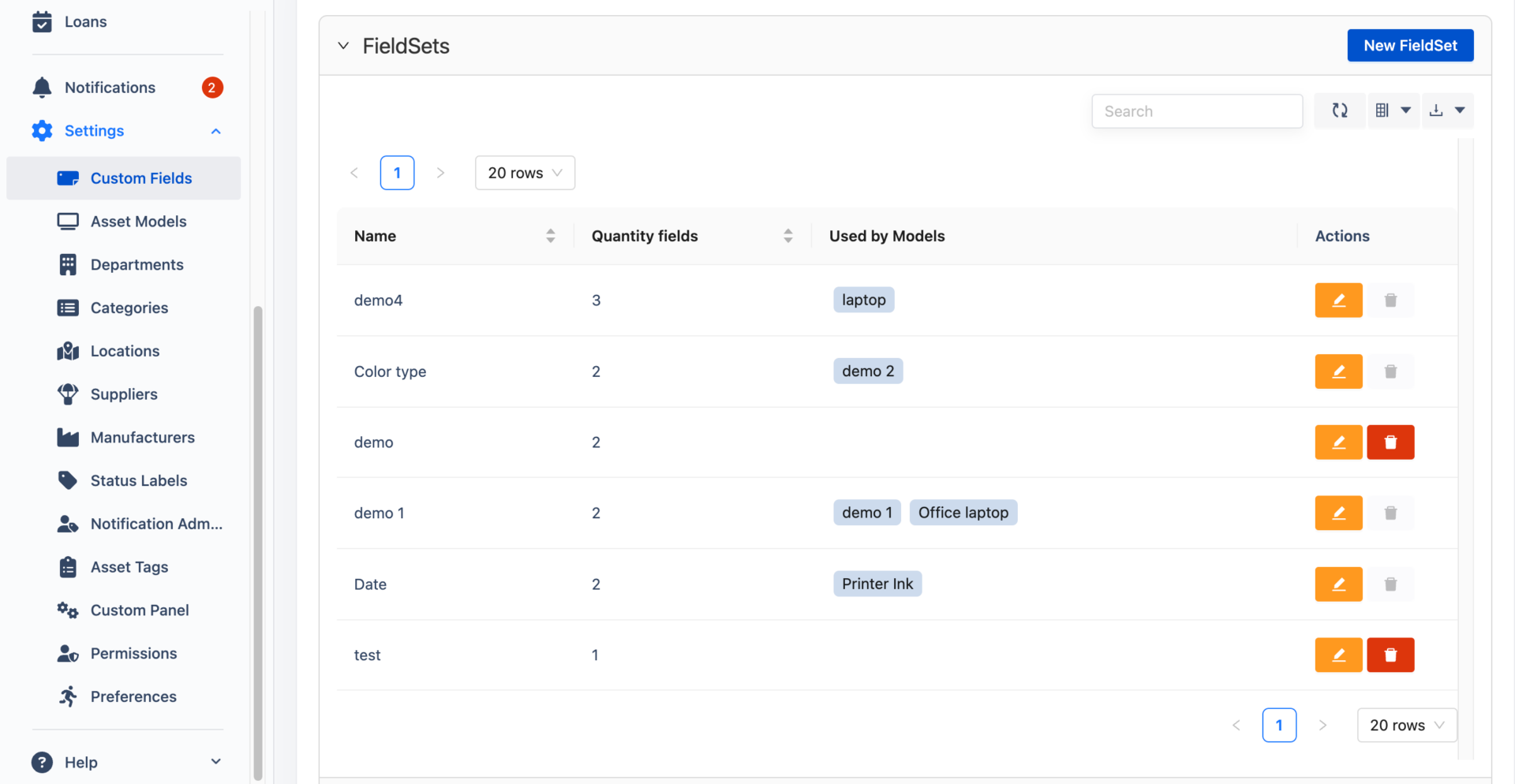 Custom Reports and Analytics
AssetIT's custom fields provide the foundation for generating insightful reports and analytics. With robust reporting capabilities, businesses can extract valuable data on asset performance, usage patterns, and maintenance history. This data-driven approach helps in making informed decisions and optimizing asset utilization.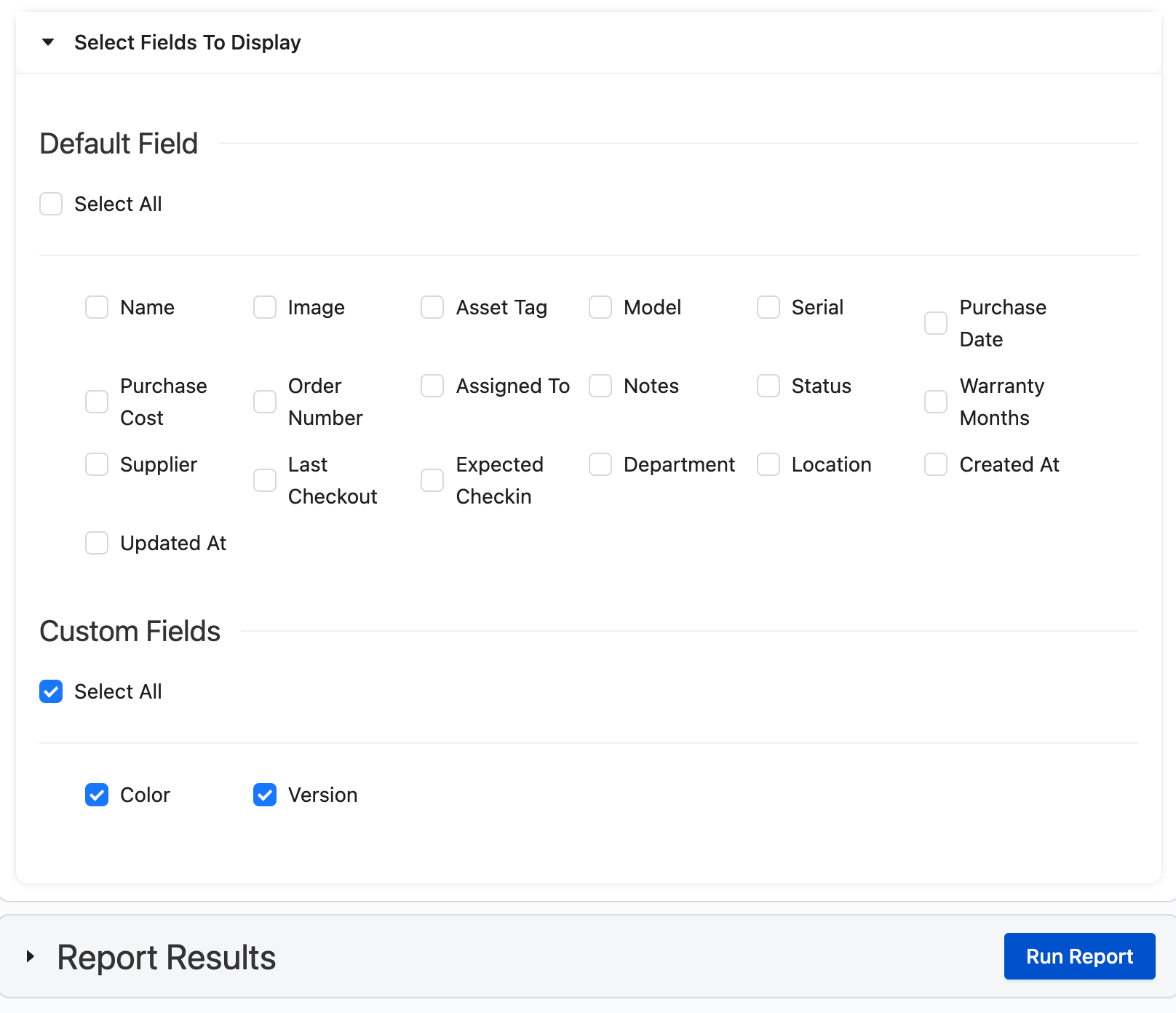 To learn more about running reports, visit Guide #8: How to Run a Report in AssetIT| IT Asset Management for Jira
Automating Asset Workflows
AssetIT's integration with Jira's workflow automation features enables businesses to automate routine Jira inventory management tasks. This includes automatic notifications for upcoming maintenance schedules, warranty expirations, or asset review deadlines, saving valuable time and reducing the risk of oversights.
Conclusion
By harnessing the power of custom fields in AssetIT, organizations can unlock the full potential of Jira asset management. Whether you're handling physical assets, IT equipment, or software licenses, AssetIT's custom fields provide the flexibility and control needed to meet your unique asset management requirements. Embrace the power of AssetIT and take your Jira asset management to new heights, ensuring optimal asset utilization and increased operational efficiency.
For any inquiries, please visit Support Desk for prompt assistance.