Greetings, AssetIT users! 
We are thrilled to unveil the latest updates to our widespread asset management tool that will take your experience to new heights. Our team has been working diligently to bring you exciting features and improvements that will make organizing and managing your assets even more efficient and enjoyable. Let's dive into the details of what's new!
For more details and tutorial, please visit AssetIT New Features: Dark Theme Mode, Multilingual Capabilities, Asset Gallery
Support for Internationalization (I18n)
We understand the importance of catering to our diverse user base around the world. To provide a truly global experience, AssetIT now supports Internationalization. Through seamless synchronization with your Jira Account Setting, AssetIT adjusts its language to match your chosen language in Account Preferences. Supported languages currently include Japanese, German, Chinese, Spanish, French, and Italiano.
Dark Theme Mode
We believe in giving you choices when it comes to personalizing your app experience. With that in mind, we are excited to introduce the much-requested dark theme mode. Whether you prefer a sleek, dark interface for aesthetic reasons or need to reduce eye strain during nighttime usage, the dark theme provides a visually pleasing alternative to the default light theme. Simply toggle the dark theme mode in the settings menu and enjoy a whole new look for AssetIT!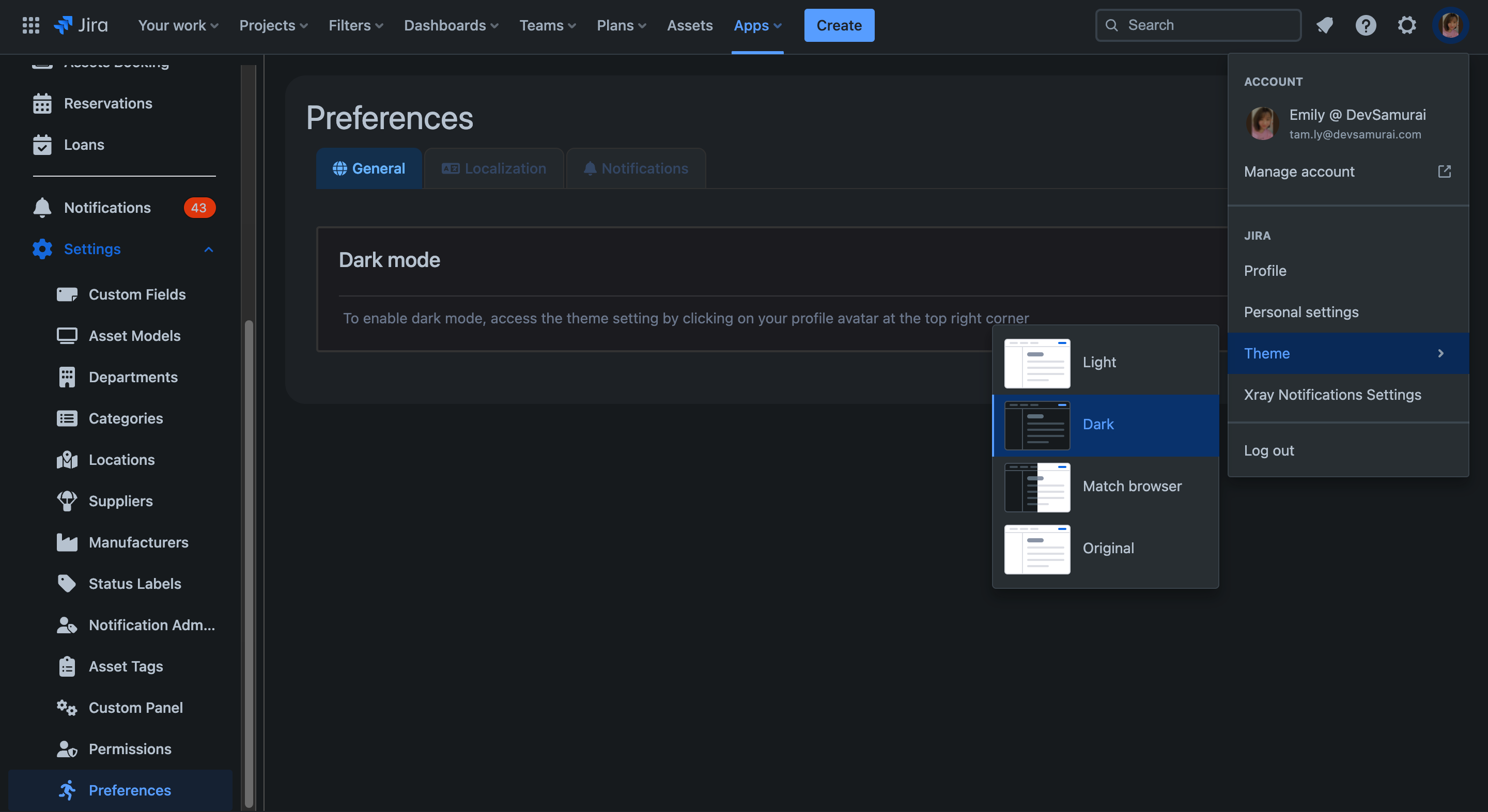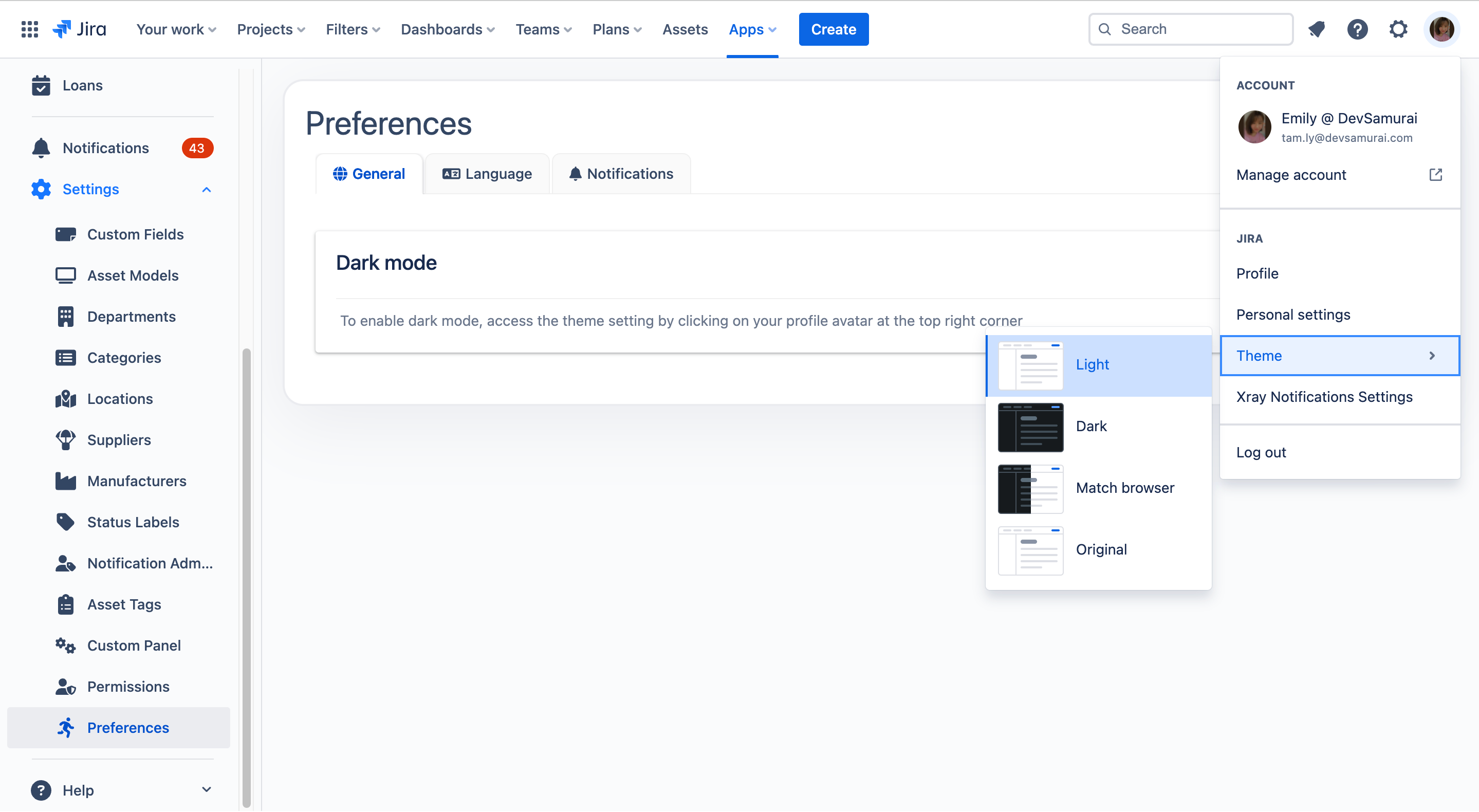 Asset Gallery
We understand that visualizing and appreciating your assets is vital to efficient asset management. Introducing the Asset Gallery, a powerful addition to AssetIT that allows you to explore and appreciate your assets like never before. With a few clicks, you can now access a stunning gallery dedicated to each asset. The Asset Gallery showcases a collection of images, providing a comprehensive visual overview of your assets.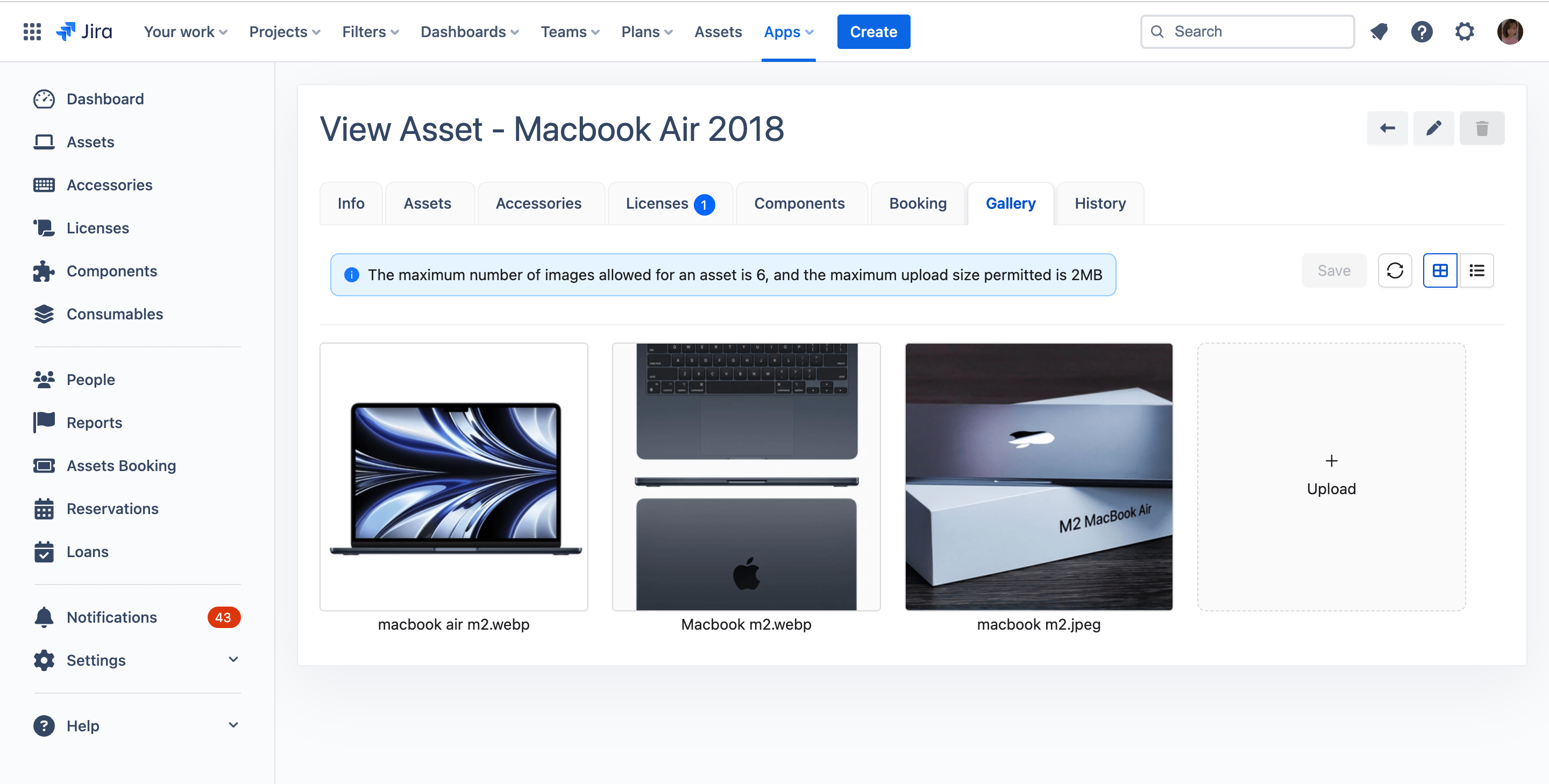 Last Words
We value your feedback, and the introduction of these features is a testament to our commitment to enhancing your asset management journey. Your input has played a crucial role in shaping these updates, and we invite you to continue sharing your thoughts and ideas with us at Review on Atlassian Marketplace.
To experience these new features and more, simply update AssetIT to the latest version or try it free at AssetIT for Jira on Atlassian Marketplace. Additionally, if you have any questions, please feel free to contact us at Support Desk for a prompt response.
Thank you for being a part of the AssetIT community. We look forward to hearing your thoughts on the latest updates and continuing to innovate for your asset management needs. Stay tuned for more exciting enhancements coming your way!
Sincerely,
-The AssetIT Team-
Our Previous Features: AssetIT's Update: Exciting Features, Enhancements, and Bug Fixes | AssetIT Cloud New Version Release 1.2.7-AC