Dear Valued AssetIT Users,
We trust this message finds you in great spirits. At AssetIT, we're on a mission to continually enhance your asset management for Jira's experience. Today, we're thrilled to introduce the latest release of AssetIT, packed with exciting new features, improvements, and some essential bug fixes. These updates are tailored to make your asset management for Jira's journey smoother and more delightful than ever before.
Exciting New Features:
1. Predefined Kits for Effortless Checkouts
Imagine having the power to create kits that include assets, accessories, licenses, and more with just a few clicks. With our new Predefined Kits feature, that's exactly what you can do! Streamline your checkout process, ensuring your team members have all the tools they need at their fingertips.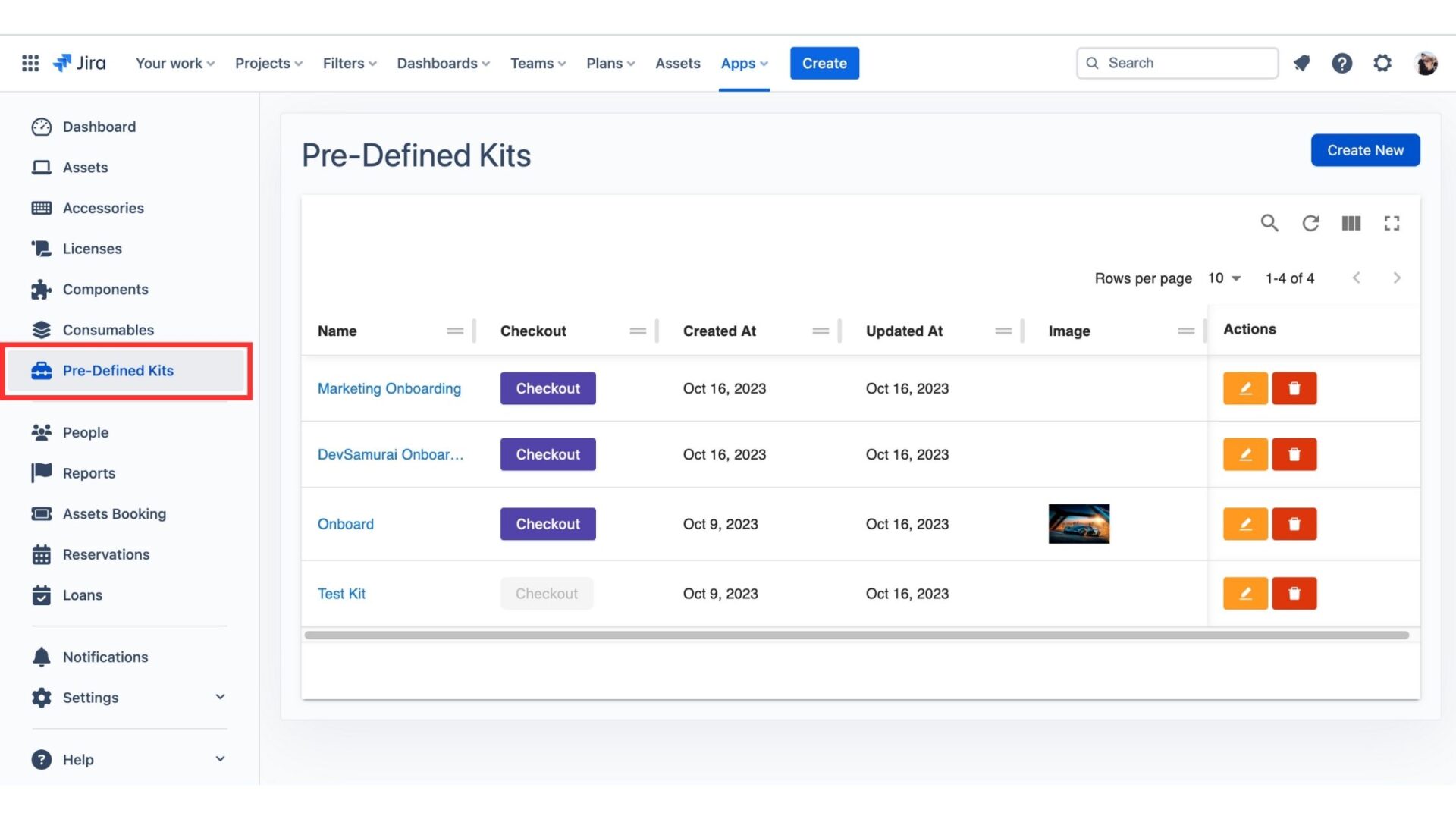 And here's the magic part: they can be automatically assigned to newcomers, ensuring they have all the tools they need from day one. Plus, when someone leaves the team, AssetIT will wave its wand again, automatically unassigning the kit. Just a heads-up, though – you can set only one default kit to keep things transparent during onboarding.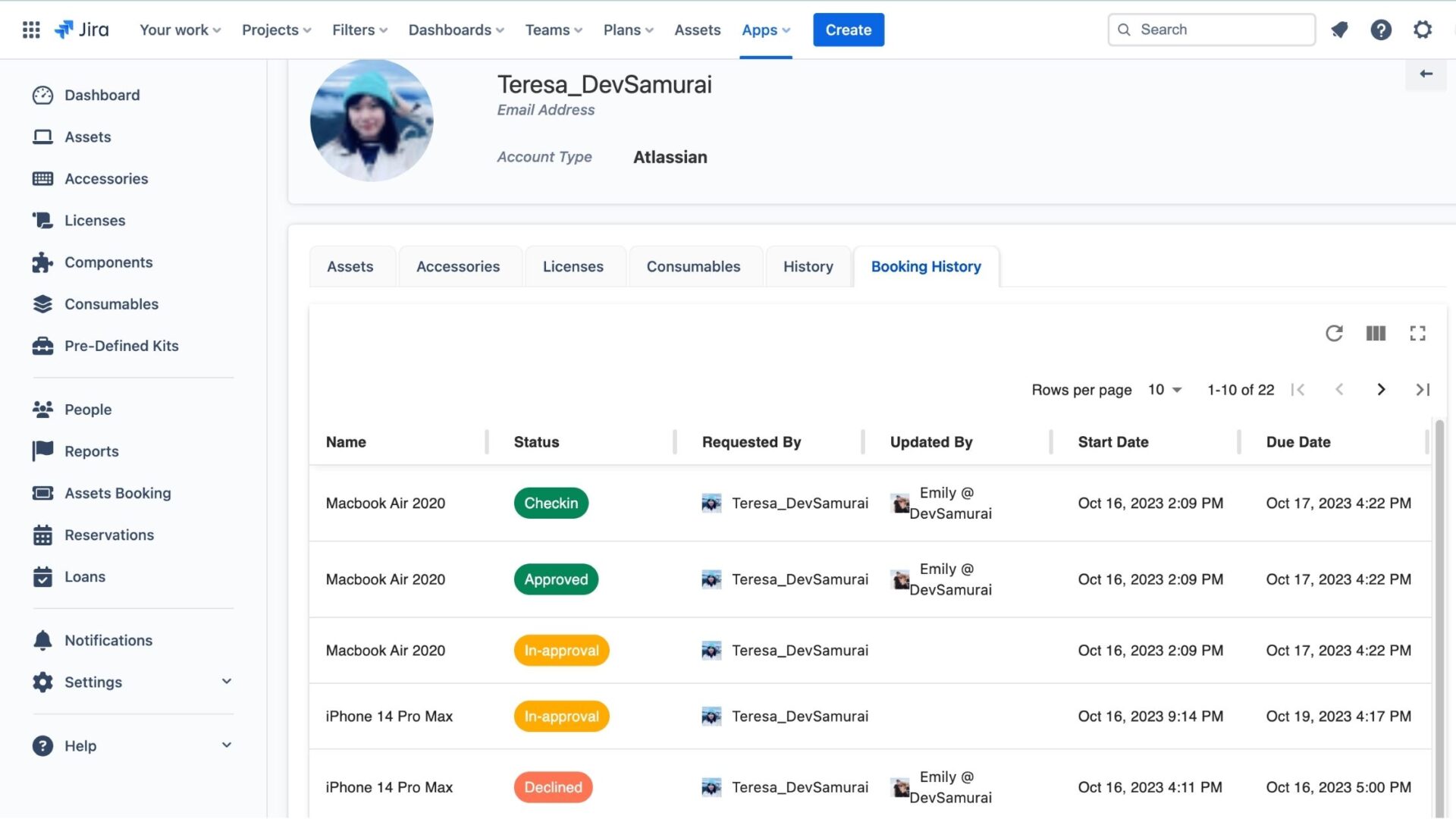 Tutorial video: AssetIT New Features | Jira Cloud Version 1.3.6 AC
2. Advanced Search and Filtering
Finding the assets and accessories you need is now a breeze, thanks to our advanced search and filtering capabilities. Searching for specific items is now less confusing than ever. A single click will reveal advanced filters that make finding assets or accessories a snap. This saves you time and effort, allowing you to focus on what truly matters.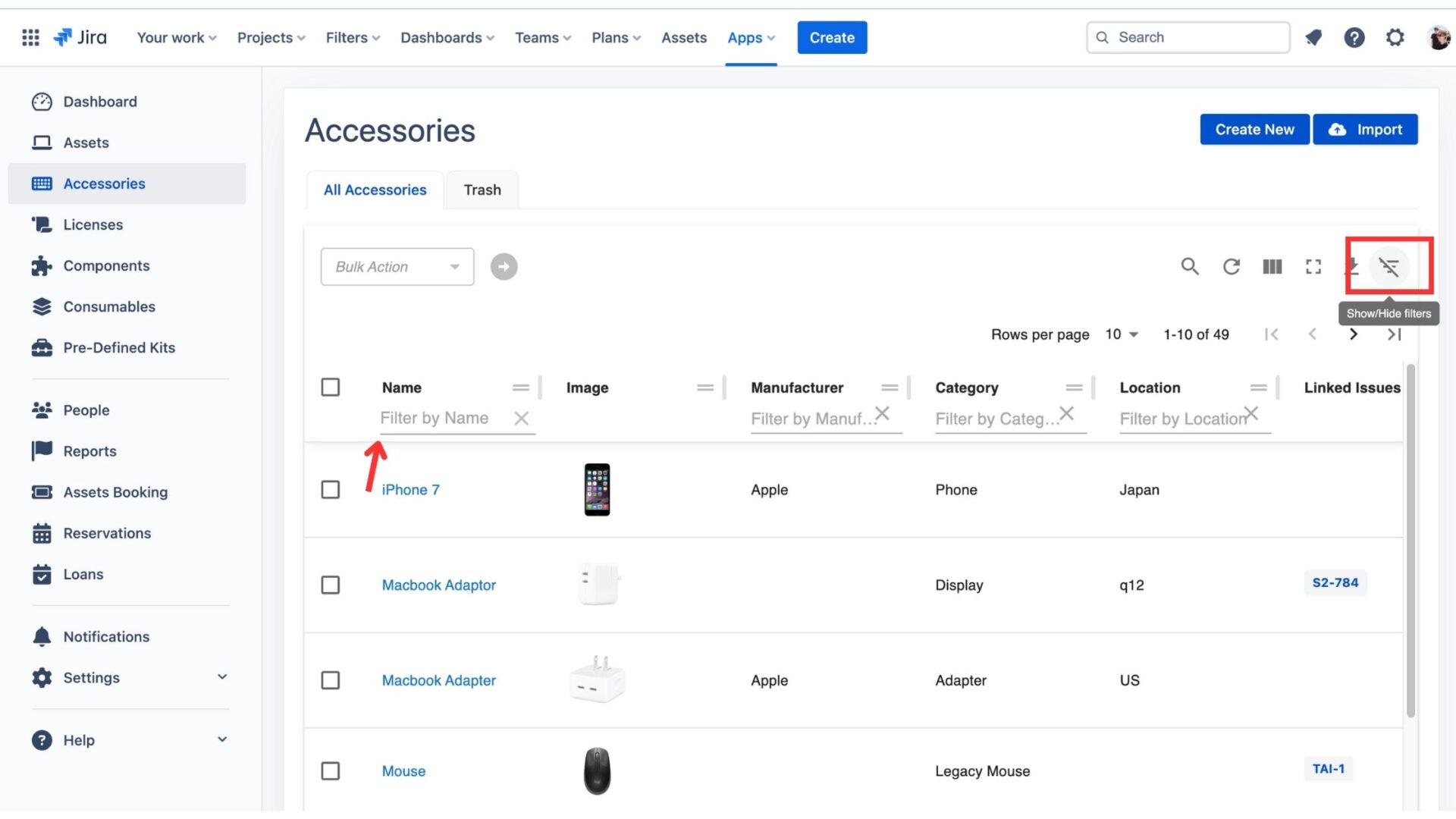 3. Booking History – Stay in the Know and Stay Organized
Keeping track of your bookings has never been easier. AssetIT now supports Booking History, allowing you to stay organized and informed about who booked what and when. Say goodbye to missed deadlines and confusion! Booking History is your go-to, ensuring no detail slips through the cracks.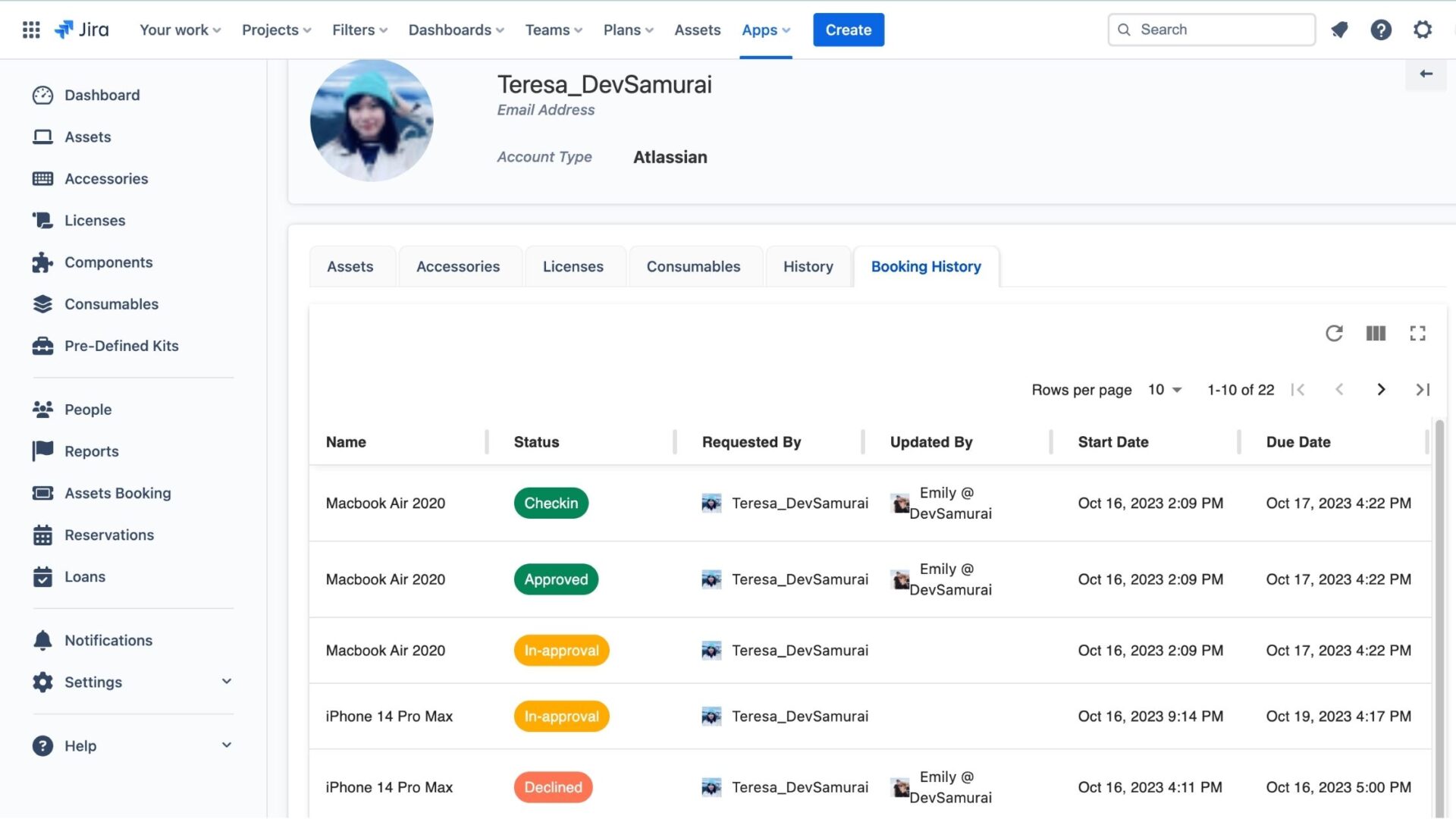 Improvements: Enhanced Performance on Windows OS
We've worked hard to improve the performance of:
QR Code Generation Made User-Friendly:

We've improved the usability of QR code generation, making it more intuitive and accessible.

Enhanced Import Function UI:

Our Import function now boasts an enhanced user interface, ensuring a smoother data import process.

Bulk Editing for Assets:

Managing category and manufacturer details for your assets is now more convenient than ever with our bulk editing feature.
Bug Fixes: Ensuring a Smooth Sailing
In this release, we've also been working hard to smooth out any bumps in the road. Here's what we've tackled:
People Page Data Issue Resolved:

No more missing data on the People page. Your information is now complete and readily available.

Various Minor UI Bugs Fixed:

We've tidied up various minor UI bugs to ensure a sleek and smooth user experience.
We believe this release will significantly elevate your Jira asset management experience. We're constantly striving to make AssetIT the best it can be, and your feedback is our guiding light. Please let us know your thoughts or any feature suggestions at our Service Desk.
Why wait? Dive into AssetIT today to explore these new features and improvements. We can't wait to see how they make your asset management for Jira's tasks smoother and more enjoyable. Try AssetIT free at Atlassian Marketplace.
Warm Regards,
AssetIT Team