Can Jira be used for asset management? Yes, Jira can indeed be used for asset management, and its effectiveness in this role can be further enhanced by integrating it with tools such as AssetIT. Let's explore how this integration works.
Asset management in Jira – How can it be possible?
Jira has been well-known for helping teams collaborate and manage projects effectively. But did you know that it can also be a handy asset management solution? Apart from Jira Premium Assets, this ability is also exposed by AssetIT, an IT asset management tool for Jira. Managing assets involves keeping track of your equipment, software licenses, and other valuable resources. AssetIT works with Jira to bring these capabilities to life.
Why Use Jira for Asset Management?
Workflow Tailoring:

Jira's flexible workflows can be molded to suit any of your IT asset management strategies. For example, with AssetIT, you can link an asset with a Jira issue with just some simple steps. 

Smart Insights:

Jira's knack for generating reports and analyzing data applies to asset management too. You can learn about asset usage, maintenance trends, and overall performance, or make decisions promptly according to the report analytics.

Fits All Sizes:

Jira's scalable nature means it's great for both small startups and big enterprises. With the integration with AssetIT, whether you have a few assets or an entire collection, Jira's got your back.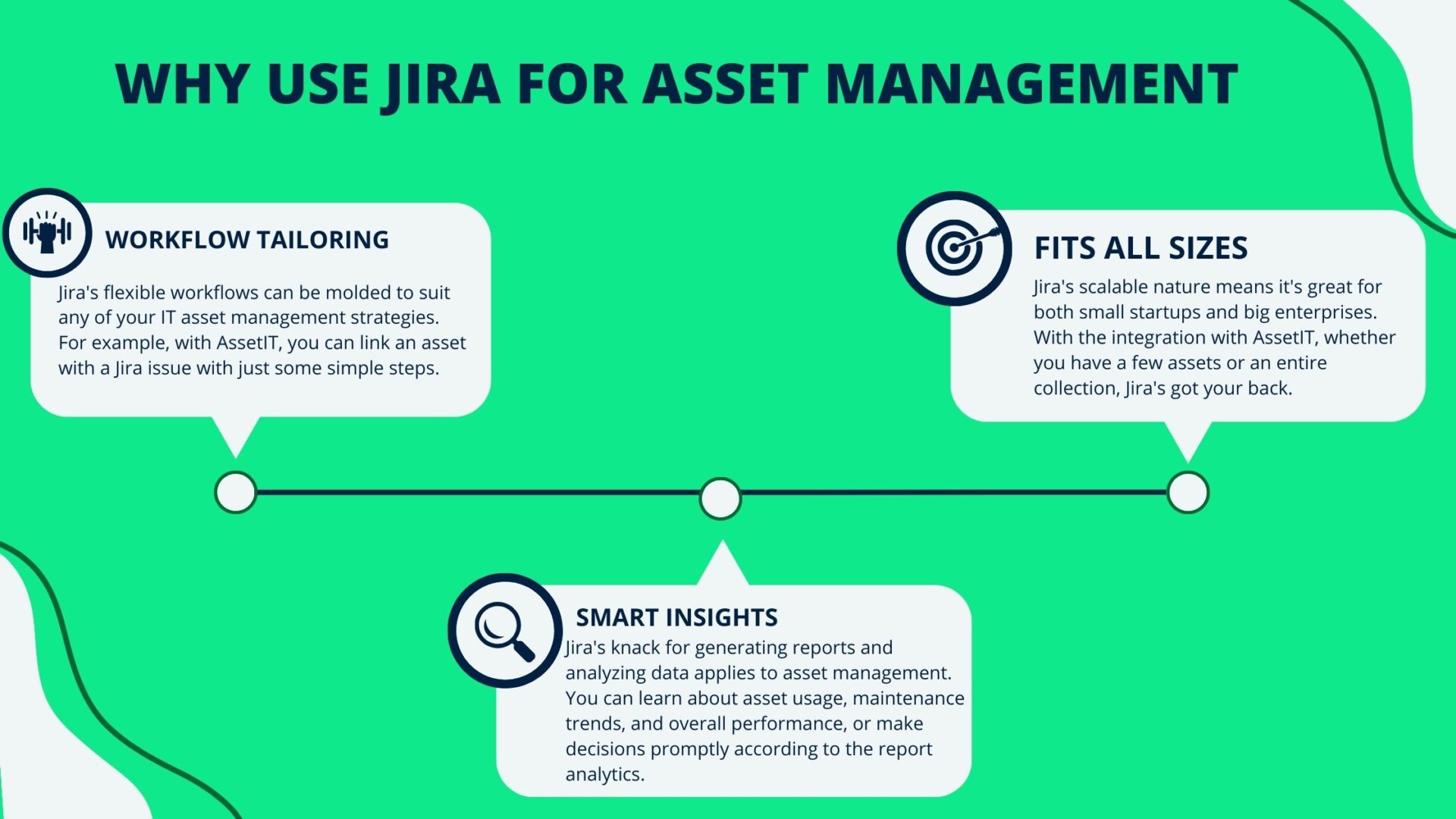 Starting Managing Assets with Jira
Ready to try asset management in Jira? Here's a simple guide to help you kick things off:
Visit the Atlassian website at

https://www.atlassian.com/

. 

On the homepage, locate and click on the "

My Account

" button, then select "

Login

".

Provide the necessary information, including your email address and password, to set up your account.

After filling in your details, click on the "Create my account" button to submit your information.

Check your email inbox for instructions on how to verify your email address. Follow the provided steps to complete the verification process.

Once your email is verified, you can proceed to log in to your newly created Jira account. This will allow you to begin working on your projects and tasks.
Getting Your Jira Asset Management Tool Started
Now that you have the Atlassian account, let's manage IT assets with one of the most powerful Atlassian asset management tools – AssetIT with the following steps:
Download AssetIT from the Atlassian Marketplace:

Navigate to our AssetIT listing on the Atlassian Marketplace (

here

) and click on the "

Try it free

" button to initiate the app installation process.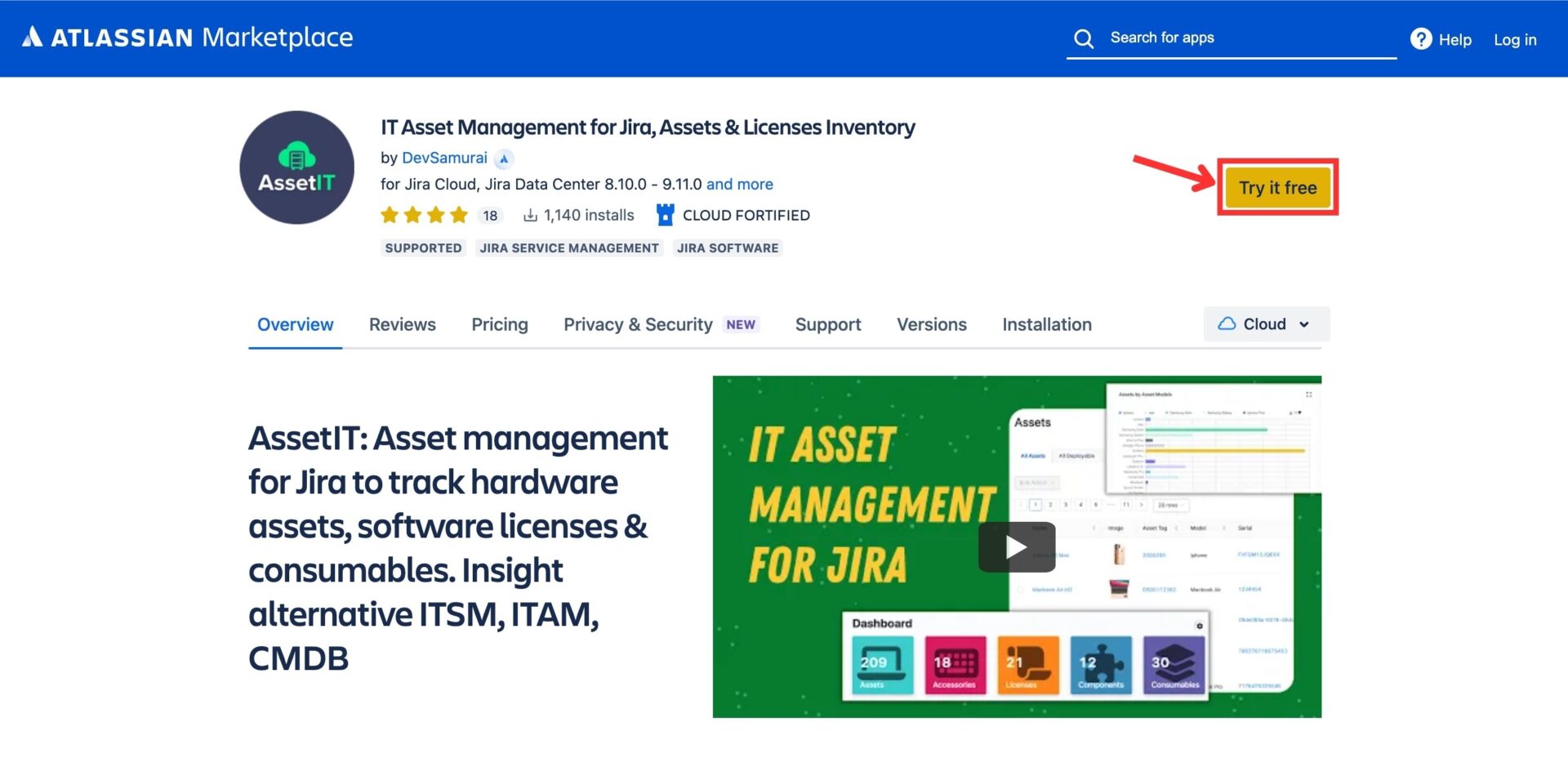 Add Your Assets:

Locate and select the "

Assets

" button situated in the upper navigation bar. Within the Assets screen, proceed by clicking on the "

Create New

" button, which will direct you to the interface for generating a new asset in the "

Create New Asset"

screen. Read more about how to create new assets at

Guide #2 – Manage Assets in AssetIT

Discover more features in AssetIT:

Delve into the extensive range of features offered by AssetIT to fully leverage its potential in addressing IT asset-tracking hurdles. Notable capabilities include asset booking, QR code generation, report creation, and numerous other functionalities in order to assist you regarding asset management in Jira.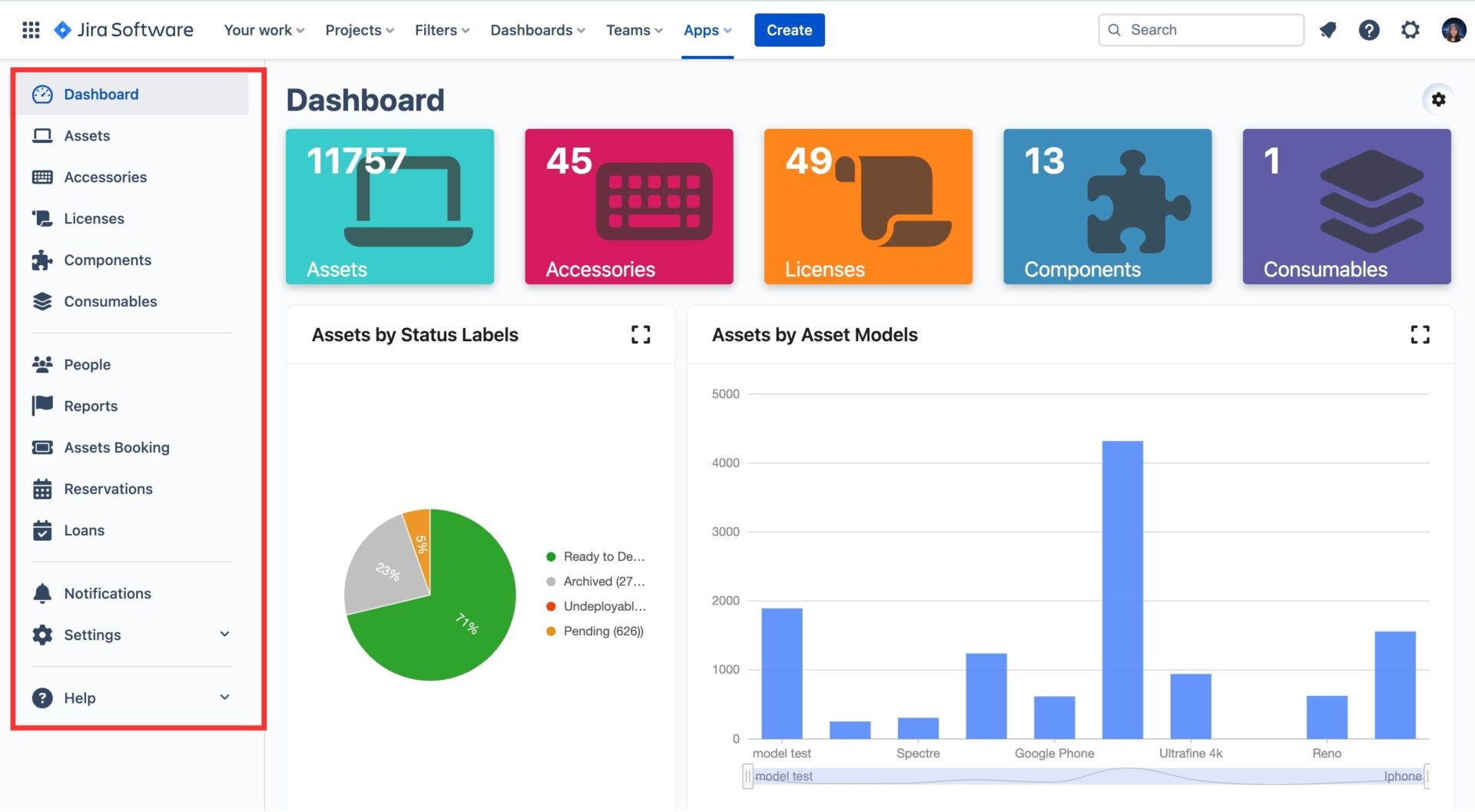 Conclusion
In a nutshell, Jira isn't just about projects; it's also your buddy in managing assets. So, whether you're keeping tabs on computers, software, or furniture, Jira's got the tools to make asset management in Jira a breeze. With its user-friendly approach and the help of AssetIT, Jira can transform into your go-to asset management solution.
If you have any inquiries, please visit Support Desk for prompt assistance.